We are professional guides of Vrindavan Dham. We conduct 84 kos journey from Shri Dham Vrindavan to Braj. We provide services of Professional Guidance, Havan, Prasad Delivery etc. in Vrindavan Dham.
Local Tourist Guide Services in Vrindavan
Looking through a Vrindavan tourism guide service? Vrindavan Guides is here to assist you. We provide the best local tourist guide service in Vrindavan which will make your visit memorable for ages. We can assist you in arranging transportation and optional guided tours to any location in Vrindavan, whether your group is small or large.
The twin cities of Mathura and Vrindavan, which are well-known for being the location of Lord Krishna's birth, draw a large number of tourists and pilgrims each year. Mathura and Vrindavan are good options if you want to take a vacation and get a Vrindavan travel guide while going on a little spiritual retreat.
Hindus consider the town of Vrindavan to be sacred, and it is home to numerous temples that attest to its long history. It is believed that Chaitanya Mahaprabhu rediscovers the essence of Vrindavan because he was able to locate all of Krishna's important interests in and around Vrindavan using his lofty otherworldly power. The prominent Hindu pilgrimage destination of Vrindavan, where Krishna spent his formative years, attracts a sizable number of travelers from all over the world during the entire year.
You can see all the sights in a single day because they are not that far apart. However, go at your own pace if you have the time while exploring our Vrindavan Tour guide. January-March and October-December are viewed as the greatest months to visit the place as the temperature goes somewhere in the range of 12°C and 25°C. These months provide fantastic weather that is still mild, making them ideal for visiting the area's attractions.
Seva Kunj and Nidhuban, Shahji Temple, Govardhan Hill, and Banke Bihari Temple are the top locations to visit in Vrindavan. The Krishna Janma Bhoomi Mandir, Kusum Sarovar, Prem Mandir, Jama Masjid, and Dwarkadhish Temple are a few of the must-see attractions in Mathura.
All the major Hindu saints have traveled to Vrindavan at least once throughout their lifetimes. When you visit the town, you will see individuals going about their daily business while chanting Radhe-Krishna.
We offer following services:
Guide Service: With the aid of our guide, you may explore Vrindavan and learn about the significance and background of the city's most significant attractions. Also they will show you the greatest locations for meditation and encounters with genuine Vaishnavas, both of which can contribute to the success of your journey.
Hotel Service: We will help you to book luxury hotels in Vrindavan where you can relax and go in the spirit of Lord Krishna. The well known hotels offer quality specifications such as Laundry service,free parking,great food and lawn.
Travel Service: Our drivers drive safely and have a thorough understanding of the route so they can offer you excellent travel service in Vrindavan while taking you at an all round sightseeing.
Braj 84 kosh Yatra Tour Guide Charges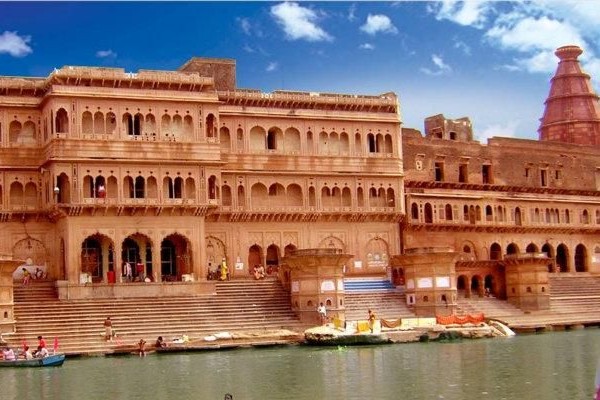 1 Day Vrindavan Tour Guide Charges
3 Day Vrindavan Tour Guide Charges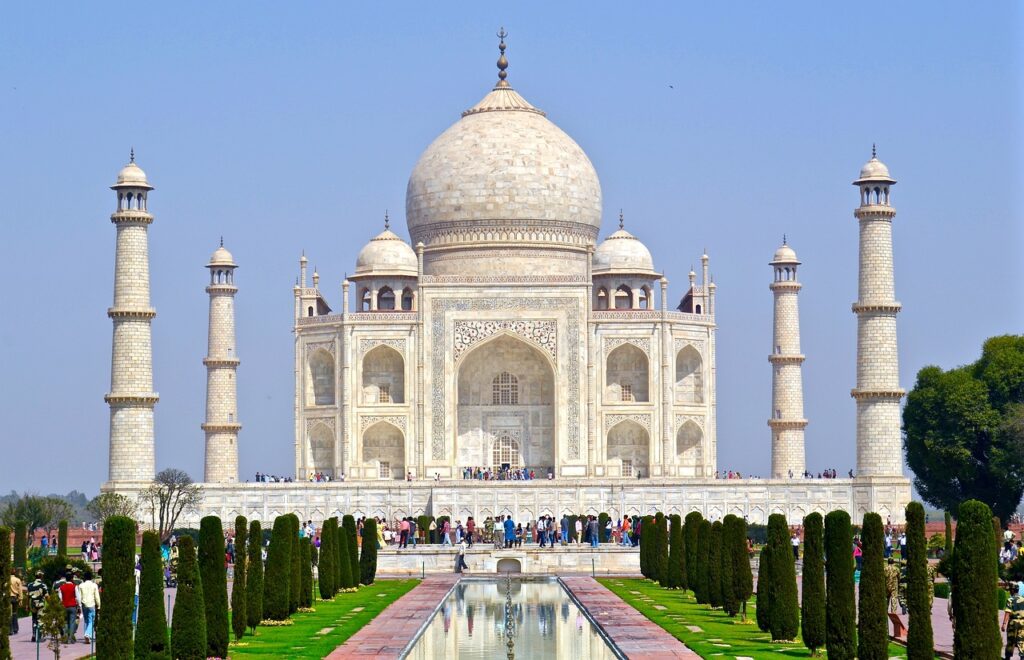 1 Day Taj Mahal Tour Guide Charges
Copyright © 2022. All right reserved by Vrindavan Guides